Tanzania: 180 Dar-Lake Zone Buses Fitted With Tracking System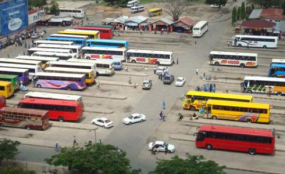 By: easytrack
Date: Mar 13, 2018
Category: Misc
SURFACE and Marine Transport Regulatory Authority (SUMATRA) has completed installation of vehicle tracking system to 180 buses that make their routes from Dar es Salaam to the Lake Zone.
The authority's Manager for Road Safety and Environment, Mr Geofrey Silanda, said in Dar es Salaam yesterday that they were continuing with the exercise to instal the devices in all upcountry buses as part of measures to reduce road accidents.
A vehicle tracking system combines the use of automatic vehicle location in individual vehicles with software that collects fleet data for a comprehensive picture of vehicle locations. Vehicle information can be viewed on electronic maps via the Internet or specialised software.
Mr Silanda was speaking at a one-day seminar for 100 drivers coordinated by Road Safety Ambassadors (RSA), a non-profit organisation supporting the police force to reduce accidents in the country by monitoring road usage through social media.
The Road Safety Ambassadors network is linked to the traffic control centre to provide real time monitoring of road use, traffic jams and accidents as well as reporting irresponsible drivers. RSA responsibilities include public awareness campaigns and influencing behavioural, legal and policy change through road safety education and advocacy.
The training to 100 drivers, according to RSA Legal and Policy Director, Ms Marlin Komba, is part of a campaign dubbed 'Abiria Paza Sauti' (literally meaning Passenger Raise Your Voice). The campaign wants passengers to report immediately to the authorities in the event they encounter reckless drivers when travelling.
"This campaign shall continue for six consecutive months in an effort to reduce road accidents. That is why we have decided to provide training to drivers who have been the main source of road accidents," she added.
According to RSA Chairman, Mr John Seka, the campaign mainly focuses on changing the drivers' attitudes and those of the passengers so as to reduce the frequent accidents. The one-day training for drivers was graced by the Chief Traffic Police Commander, Mohamed Mpinga, who underscored the need for observing the traffic legislation to curb frequent road accidents.